Dubai Not Heading Towards New Property Bubble - CEO Of Noor Islamic Bank
---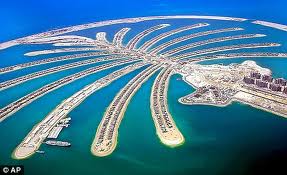 According to Hussain Al Qemzi, the CEO of Noor Islamic Bank, Dubai is not heading towards another property bubble despite the fact that property prices and mortgage lending have increased. He disagreed with those who think Dubai is on the brink of another property bubble.
As per the data of REIDIN, mortgage lending in Dubai has increased by 25% to US$323m from US$258m in Q3 2012 as compared to the year ago period. The value of sale transaction during the same period in 12 months increased from US$704.9m to US$886m.
Qemzi said he did not foresee a new property bubble in the near or distant future. He further added that though positive trends are happening yet banks are still cautious in lending since they do not want to repeat their mistakes.
Dubai's economy, according to official figures, showed tremendous growth of 4.1% during the first half of 2012. This increase is aided by the strong growth in retail, re-exports and tourism sectors. Dubai secured approximately US$50bn in debt which would mature between 2014 and 2016. Dubai announced a new multi-billion mega project entitled 'Mohammed Bin Rashid City' which is expected to boost tourism in the emirate. This project, upon completion, will feature a Universal Studios theme park, world's biggest shopping mall and over 100 hotels.
When asked about the recovery of Dubai property sector from 4 years of crises, Al Qemzi said that he thought the sector had recovered. He further said that the US and Europe have problems too which could affect Dubai if they got worse.
Source: www.bayut.com